DISCLOSURE: THIS POST MAY CONTAIN AFFILIATE LINKS, MEANING I GET A COMMISSION IF YOU DECIDE TO MAKE A PURCHASE THROUGH MY LINKS, AT NO COST TO YOU. PLEASE READ MY AFFILIATE DISCLOSURE FOR MORE INFO.
---
Golf is an excellent opportunity to bond with your friends and share your experiences. However, it's imperative to bear in mind that faster golfers may be playing in the group behind you. To avoid holding them up, maintaining a steady pace is key. Here are some useful tips we suggest for pacing your play:
Always be prepared and poised to hit your tee shot on every hole. Adopt the practice of "ready golf" - this entails being the first one to tee off if you're ready, regardless of who won the previous hole. The only exception to this rule is if a member of your group got a hole-in-one, an eagle, or a birdie on the last hole - in such a scenario, they would have the honor of teeing off first on the next hole.
By following these tips, you'll be able to keep a brisk pace and complete your round in a timely fashion. Additionally, you'll demonstrate courtesy to the players behind you, ensuring that everyone on the course enjoys a pleasant and efficient golfing experience.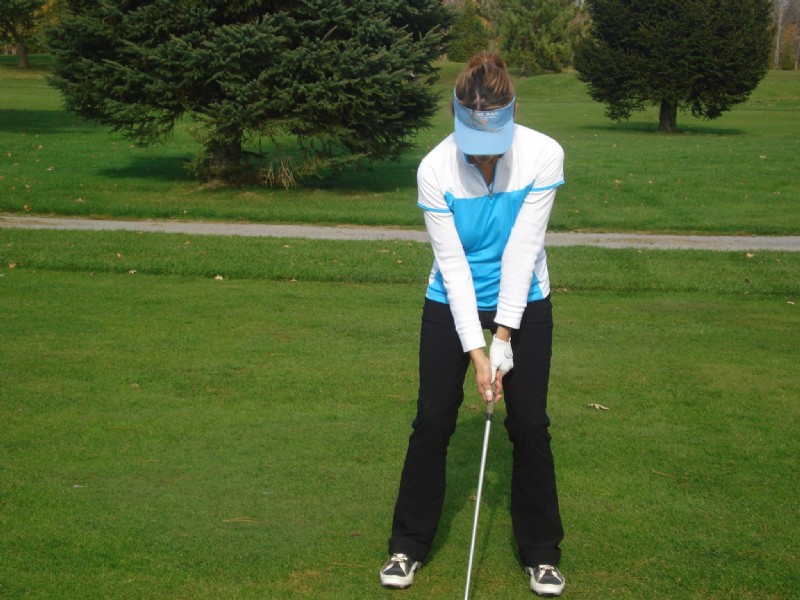 When you're on the golf course, it's important to remember that there are players behind you who want to keep up a good pace. So, when it's time to hit your next shot, walk "directly to your ball" and resist the urge to continue the story from the last tee.
If you're furthest from the green in your group, it's your turn to hit. Take a moment to determine your yardage and select the appropriate club. Then, take a practice swing or two, and hit your shot. Repeat this process until you reach the green.
If you're struggling on a hole and have taken six shots without making it to the green, it's time to pick up your ball. There's no shame in admitting defeat and moving on to the next hole.
Once you've made it to the green, focus on your ball and get ready to line up your putt. If you're furthest away from the hole, it's your turn to putt, so be prepared as everyone is waiting for you. If you're closest to the hole, you'll hit last and be responsible for pulling out the flag, provided everyone is already on the green.

After everyone has putted out, and the flag is back in, make sure to walk off the green quickly. There's likely a group behind you waiting to hit onto the green, so it's essential to keep up the pace.
Don't stop to tally scores yet, wait until you have cleared the green. Once you've done that, head to the next tee box and write down your score.
It's essential to keep track of your scorecard to get an idea of the pace of play that should be maintained for a group of four golfers. The scorecard can help guide you through the game and ensure you're keeping up with the pace.
Remember, maintaining a good pace of play is crucial to having a smooth and enjoyable round of golf for everyone involved. So, keep moving, keep swinging, and have fun!
 

Here is a great article from Golf.com that we think you will enjoy.
Remember an acceptable pace is about 4 hours which is about 13 minutes per hole.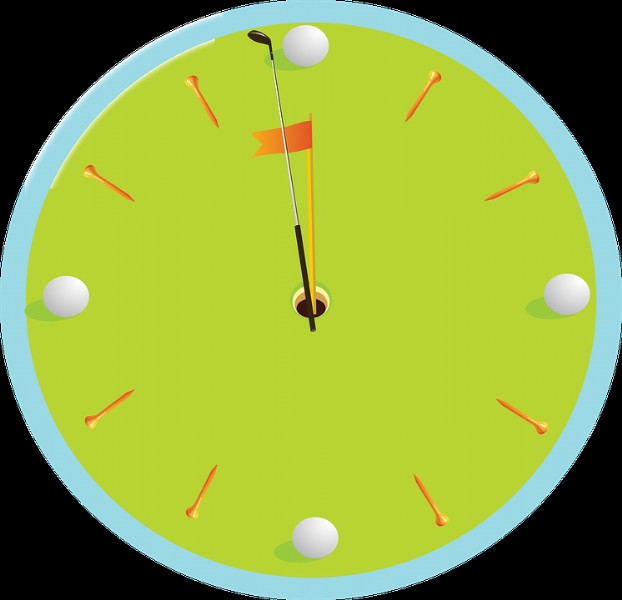 Develop a great PACE and have FUN!!
If you have great pace-related tips leave us a comment below!